I am a full time researcher at the Universidad Nacional Autónoma de México.
Recent work
Harnessing the complexity of education with information technology. Complexity. In Press.
Measuring the complexity of self-organizing traffic lights. Entropy. In Press.
Facing complexity: Prediction vs. adaptation. In A. Massip and A. Bastardas (eds), Complexity Perspectives on Language, Communication and Society.
Life as Thermodynamic Evidence of Algorithmic Structure in Natural Environments, with Héctor Zenil, James Marshall, and David Rosenblueth.
Living is information processing; from molecules to global systems, with Keith D. Farnsworth and John Nelson.
Complexity and Information: Measuring Emergence, Self-organization, and Homeostasis at Multiple Scales, with Nelson Fernández. [keynote talk video].
Living in Living Cities, Artificial Life 19(3 & 4):401–420.[TED@SãoPaulo talk].
TEDxDF talk: Semáforos Auto-organizantes [in Spanish].
Self-Organization Leads to Supraoptimal Performance in Public Transportation Systems.. PLoS ONE 6(6): e21469. [keynote talk video].
The Implications of Interactions for Science and Philosophy. Foundations of Science 18(4):781–790.
Christian Bettstetter and I edited the Proceedings of the 5th International Workshop on Self-Organizing Systems, IWSOS 2011.

I edited the book Complexity: 5 Questions, which gathers short interviews with leading figures in the field.

On 2007, I defended my PhD thesis on Design and Control of Self-organizing Systems (see media coverage)

Programming projects (including source code) 1996 - .
About Me
I am a Mexican researcher. I have a wide variety of academic interests, including self-organizing systems, complexity, artificial life, information, evolution, cognition, artificial societies, and philosophy. I am a full time researcher, leader of the Self-organizing Systems Lab, and head of the Computer Sciences Department of the Instituto de Investigaciones en Matemáticas Aplicadas y en Sistemas (IIMAS) of the Universidad Nacional Autónoma de México (UNAM). I am also a researcher and council member at the Centro de Ciencias de la Complejidad (C3) of the UNAM. I am Editor-in-Chief of Complexity Digest and Complexity-at-Large Editor of Complexity. I am the coordinator of the Latin American Node of futurICT and Executive Committee Member of the Complex Systems Society.
I did a PhD on "Design and Control of Self-organizing Systems" at the Center Leo Apostel for Interdisciplinary Studies of the Dutch-speaking Free University of Brussels. My promoters were Francis Heylighen, Diederik Aerts, and Bart D'Hooghe. Afterwards I did a postdoc at the New England Complex Systems Institute with Yaneer Bar-Yam. My homepage from that period is here.
I studied the MSc in Evolutionary and Adaptive Systems in the School of Cognitive and Computer Sciences (COGS) of the University of Sussex (2001-2002). My thesis "A Comparison of Different Cognitive Paradigms Using Simple Animats in a Virtual Laboratory, with Implications to the Notion of Cognition" was supervised by Chris Thornton and Inman Harvey. You can find my webpage from that period here.
Before that, I did a BEng in Computer Engineering at the Fundación Arturo Rosenblueth in Mexico City (1996-2001), from which my thesis was "Artificial Societies of Intelligent Agents". My advisors were José Negrete Martínez, Pedro Pablo González Pérez, and Jaime Lagunez Otero. During this period I also collaborated with Jaime Lagunez's group at the Instituto de Química, UNAM and coursed five semesters of Philosophy at the Facultad de Filosofía y Letras, UNAM. My webpage from my undergraduate years can be found here:

You will find most of my scientific and philosophical work, papers, computer programs, and art of those bygone days (1997-2001).
A bit more about me.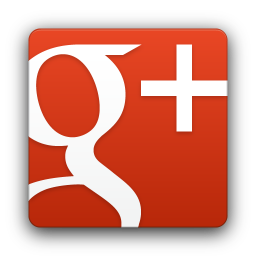 Contact details
---