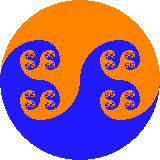 ---
The Universidad Nacional Autónoma de México is the largest (almost 300K students) and most prestigious (according to the Times) university in Latin America and Spanish-speaking countries. The cost of studying at the UNAM is less than 2 U.S. dollar cents per semester. More than one fifth of researchers in Mexico work at UNAM.
Its main campus, the Ciudad Universitaria, located in the south of Mexico City, was recently declared a World Heritage Site by UNESCO. Its central library (see image) is covered by one of the largest mosaics in the world, by Juan O'Gorman. The campus also has numerous murals from other great artists, such as Diego Rivera, David Alfaro Siqueiros, José Chávez Morado and Francisco Eppens. Its Olympic Stadium was host of the 1968 Olympic Games is now home of the Pumas, one of the best soccer teams of the premiere league.
The UNAM has several museums, cultural centers, auditoria, and hosts one of the best orchestras of the country, the OFUNAM.
All of the Mexican Nobel prizes studied at UNAM.
---